The PrimoCombi™ multihead weigher is the first open frame combination scale designed for sanitation
Our design eliminates the risk of water penetration within the controls of the scale by separating the electronics as opposed to having to spray water directly over the electronics during sanitation. Competing brands have their electronics located in the base of the scale (the donut effect), requiring the removal of all the side panels (typically 6 panels with 4 screws each).
The PrimoCombi™ comes standard with single discharge chutes; we do not charge for increased performance and production output.
Also standard is the first ever single post hopper assembly which allows you to now adjust product inflow in seconds and rotates out of the way for product changeover and sanitation.
The Primo360™ Operating System has changed the way businesses look at packaging 
Enjoy up to the minute reporting pre-stored with Crystal Reports™ for insight and control like never before. Standard features include event logging, archiving of production results, yield analysis as well as productivity reports.
Take advantage of our web based online support that allows for real-time support while eliminating down-time, and the costs associated with them.
Easily configurable to send data, interface with ERP/MRP, the Primo 360 Operating System is as easy to use as it is visually stunning and integrates easily with many 3rd party software's.
What is A multihead weighing machine?
Multi-head weigh fillers (also known as combination scales or radial scales) are commonly used when applications require the highest accuracy and over all throughput.
Offered in 10, 14, 16 and 24 head configuration, each head (or lane) includes a dedicated load cell. The process starts by filling the center of the PrimoCombi scale with bulk product; product will then vibrate from the center cone to the individual vibratory feeder pans. These feeder pans will then transport product to the weigh bucket where it will be weighed and measured. Once weighed, the PrimoCombi's PC will determine which buckets equal a near perfect match, once that match is chosen it is then locked and the buckets will dispense at the same time to the automatic packaging machine or a person manually packaging. The term multi-head weighing or combination weighing is derived from the fact that you are using multiple buckets or a combination of weigh buckets to achieve a weight
When should I use the PrimoCombi multihead weigher?
The PrimoCombi combination scale is used to achieve two primary goals.
High accuracy requirements
High production rates
In regards to high accuracy requirements, the PrimoCombi 0.5L multi-head weigher can weigh and dispense as little as 1 gram and is accurate to less than a tenth of a gram. The PrimoCombi is commonly used in applications where giveaway cannot exceed one full piece of product or typically several grams.
As for production rates, the PrimoCombi  multi-head weigher should always be considered for projects requiring more than 30 packages per minute and can be used in applications requiring up to 200!

Change the look
Choose from several background colors and styles. Make the 360 Operating Software fit your corporate look.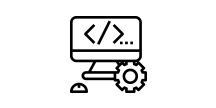 Bundled software
Windows ™, VNC™, LogMeIn™, & Crystal Reports™, are included in the 360 Operating Software, and are easily updated with the latest software and firmware.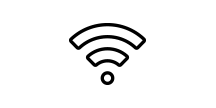 Connectivity
The 360 Operating Software makes communication easy through LAN or WIFI, is barcode scanner ready and plugs into peripheral equipment.

auto-email
Triggers, alerts, and reports are automatically emailed to you. Get stats, scorecards, uptime, downtime, anytime. Delays, profits, or loss, you'll know about it automatically.
| Bucket Volume | Head Configuration | Weight Range | Cycles per minute |
| --- | --- | --- | --- |
| 0.5L | 10, 14 | Up to 200 g | Up to 120 |
| 2.5L | 10, 14, 16, 24 | Up to 6 kg | Up to 140+ |
| 5L | 10, 14 | Up to 25 kg | Up to 80+ |