WeighPack Systems is a leader in automatic bagging solutions for premade pouches. All designed to automatically open, fill and seal a wide range of pouches including stand-up (SUP or SURP), pillow, 4 sided seal, 3 side seal and quad pouches with zippers.
Stand up pouches, also known as 'SUP, SURP or DOY Packs' offers both the manufacturer and the consumer advantages over other conventional packaging choices. Physically, the benefits of the high gloss finish, the space savings when shipping and recloseable features are all reasons to gravitate to a stand up pouch for packaging your products. In addition, stand-up pouches are very convenient to use especially with a zipper closures or a bottom gusset save shelf space for consumers by storing conveniently in the garage, closet, kitchen cupboard or refrigerator/freezer.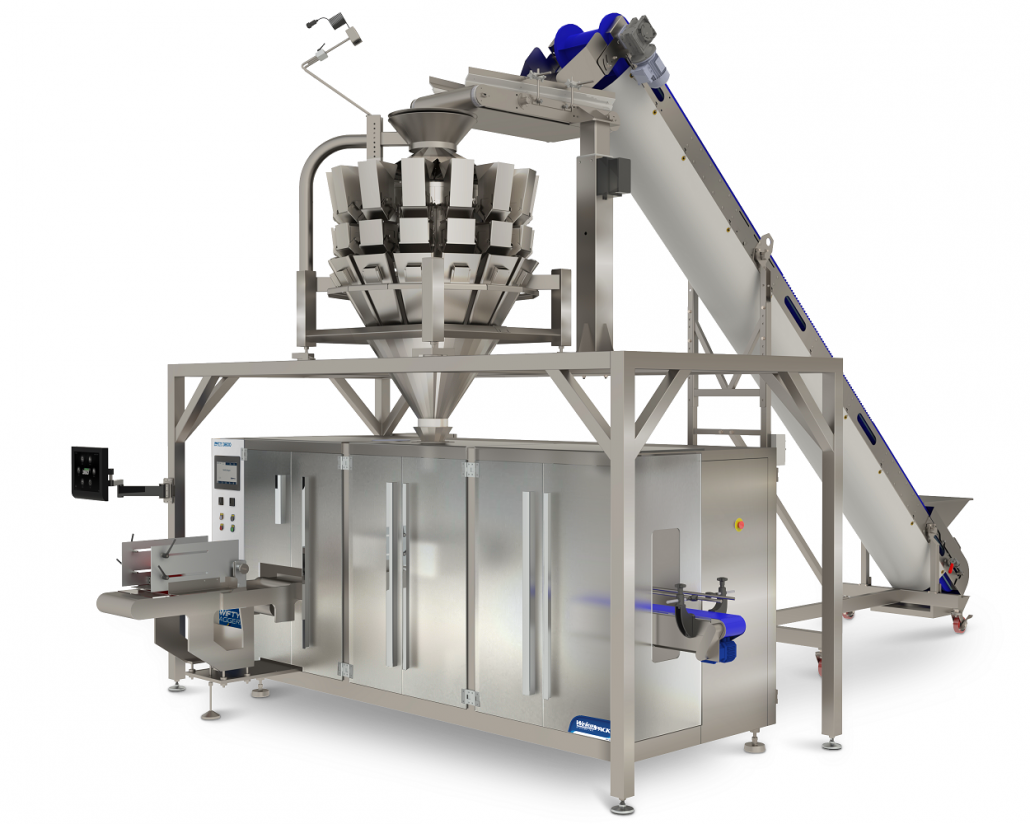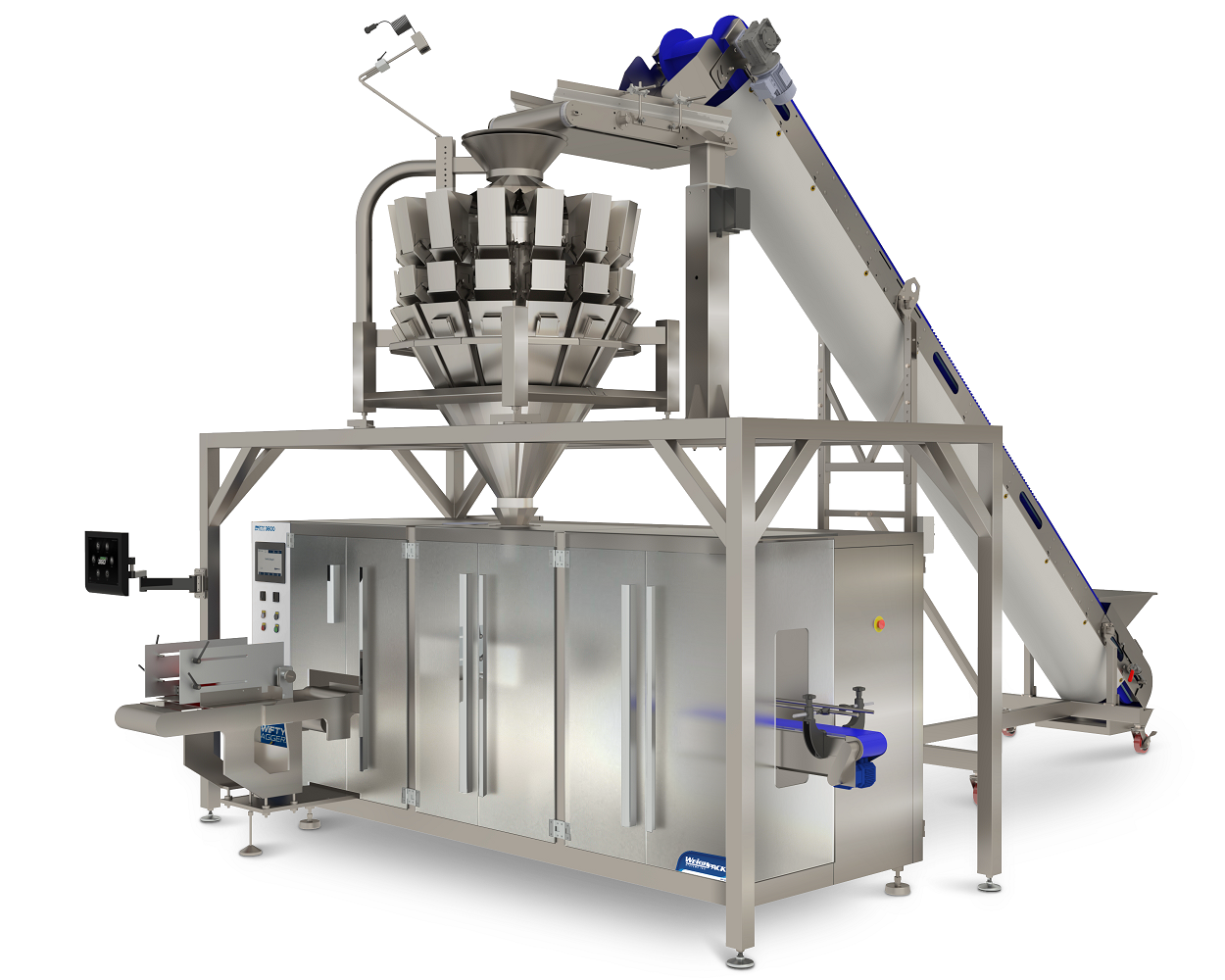 SWIFTY BAGGER™ 3600 & 1200
Swifty Bagger™ 3600 and 1200 models are engineered for medium to high production rates. Both cam driven automatic bagging machines are robust in design and built to last the vigor's of today's production needs.
The Swifty Bagger includes a very accessible bag magazine for convenient pouch loading, automatic zipper opening device, bag shaker at the fill station for product leveling and integrated exit conveyor.
Fill the following pouches with the Swifty Bagger: Stand up pouch (SUP, SURP, DOY), pillow, gusseted, quad and carry handle.
SWIFTY BAGGER™ 3600
MAX BAG WIDTH: 12" / 300mm
MAX BAG LENGTH: 18" / 450mm
MAX MECHANICAL PARTS: 45 cycles per min
SWIFTY BAGGER™ 1200
MAX BAG WIDTH: 8" / 200mm
MAX BAG LENGTH: 11" / 280mm
MAX MECHANICAL PARTS: 30 cycles per min
Swifty Bagger™ Mini stand-up pouch filling machine is perfect for compact bag sizes.The Mini automatically opens, fills and seals a variety of premade stand-up pouches. With our smallest footprint to-date, the Swifty Bagger® Mini only occupies 10 square feet of floor space and easily rolls to fit within your existing production environment.
Standard in stainless steel construction the Swifty Bagger® Mini is engineered with three key benefits in mind: ease of use, ease of servicing, and ease of maintenance. Convenient feeding with easy to adjust bag magazine ensures that pre-made pouches enter the machine perfectly square, resulting in consistent output and seals.
The Swifty Bagger® Mini integrates with any auxiliary filling machines including our PrimoCombi® multihead weigher, PrimoLinear™ net weigher, and Star Auger® for powders.
MAX BAG WIDTH: 6" / 150mm
MAX BAG LENGTH: 8" / 210mm
MAX MECHANICAL PARTS: 18 cycles per min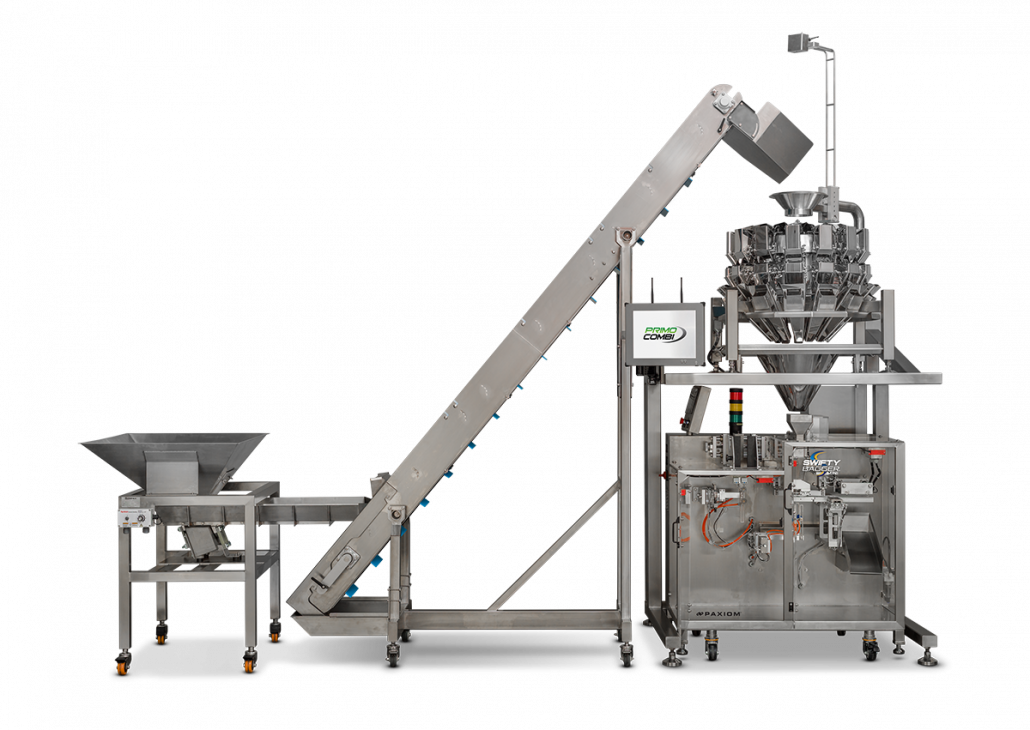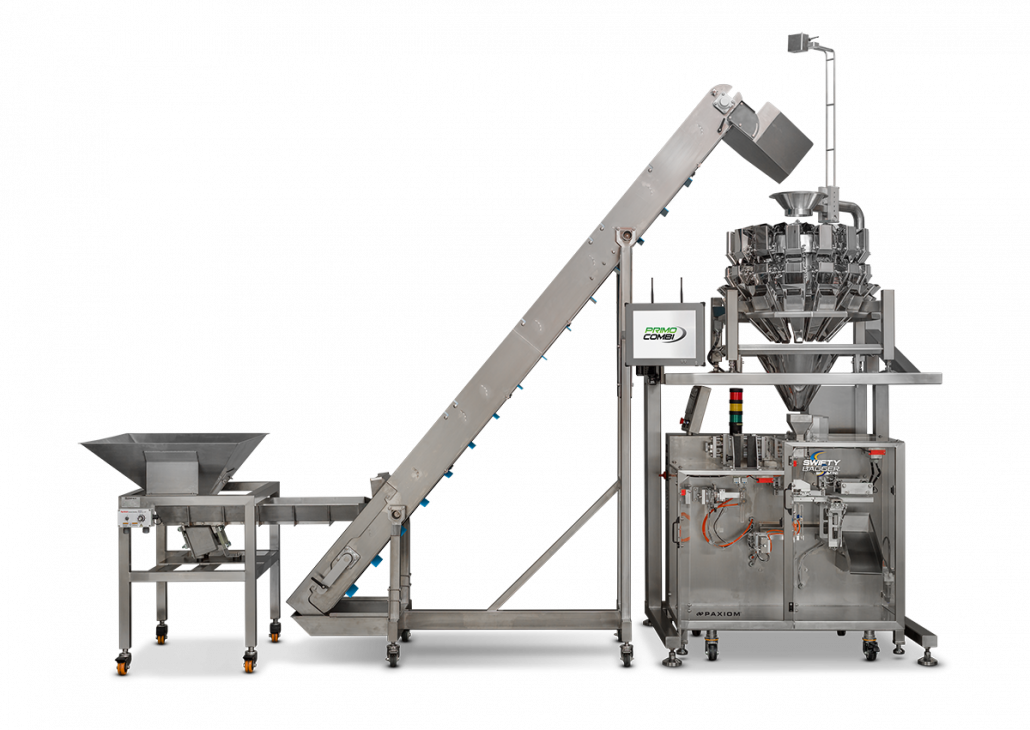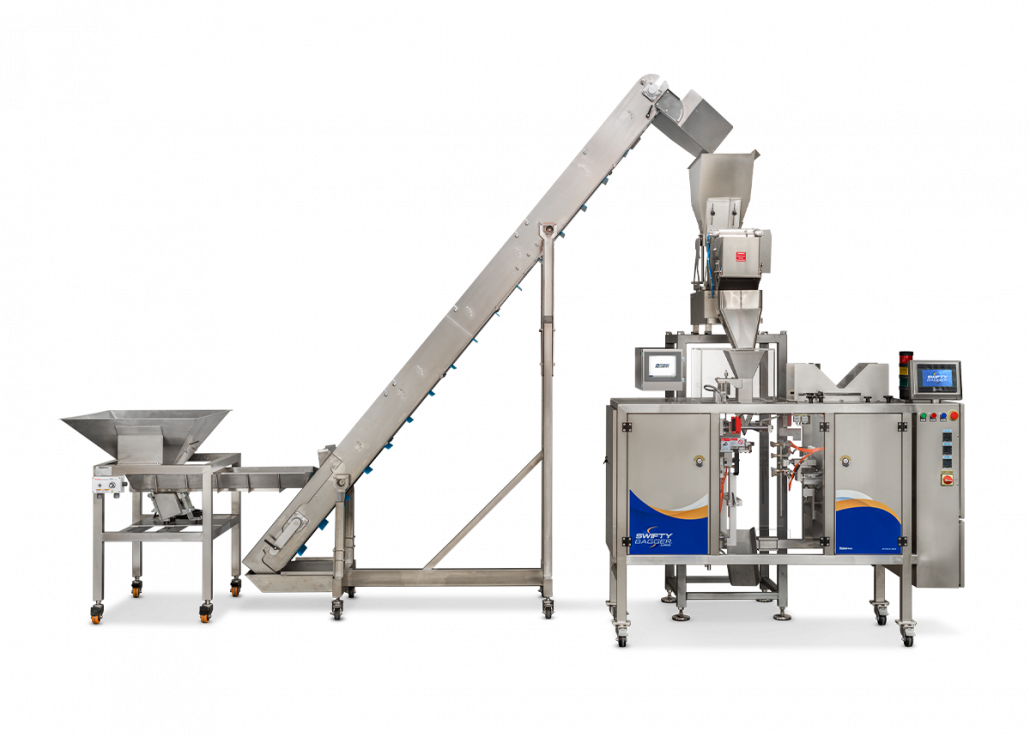 The Junior automatically opens, fills and seals pre-made stand-up pouches (SUP, SURP, DOY) in one process, making it easy to use and extremely compact.
Swifty Bagger™ Junior is perfect for small to medium production rates for rates up to 900 bags per hour. This automatic pouch filling machine can be integrated with any auxiliary filling machine including multihead weighing, net weighing and auger filling.
MAX BAG WIDTH: 11" / 280mm
MAX BAG LENGTH: 15" / 380mm
MAX MECHANICAL PARTS: 15 cycles per min