The PrimoCombi™ is the first open frame combination scale
Our design eliminates the risk of water penetration within the controls of the scale by separating the electronics as opposed to having to spray water directly over the electronics during sanitation. Competing brands have their electronics located in the base of the scale (the donut effect), requiring the removal of all the side panels (typically 6 panels with 4 screws each).
The PrimoCombi™ comes standard with single discharge chutes; we do not charge for increased performance and production output. Also standard is the first ever single post hopper assembly which allows you to now adjust product inflow in seconds and rotates out of the way for product changeover and sanitation.
The Windows based 360 operating system takes the user experience the next level
Its 15 inch color HMI is not only visually stunning but it has the hardware to back it up, using a robust stainless steel enclosed PC panel and is available as an IP-67 panel for harsh environments.
Easily configurable to send data, interface with ERP/MRP, the system also integrates with business software.
Features like: Wi-Fi/LAN/Ethernet, remote access, production reporting, scheduling, triggers and alerts are all standard. The 360 operating system can control multiple scales at a time, start at a specific time based on your pre-loaded schedule, report production results ever hour, turn itself off once production is complete and can be serviced remotely through LogMeIn from any of our four global facilities.

Change the look
Choose from several background colors and styles. Make the 360 Operating Software fit your corporate look.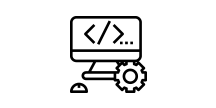 Bundled software
Windows ™, Skype™, VNC™, LogMeIn™, & Crystal Reports™, are included in the 360 Operating Software, and are easily updated with the latest software and firmware.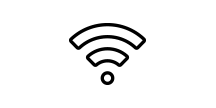 Connectivity
The 360 Operating Software makes communication easy through LAN or WIFI, is barcode scanner ready and plugs into peripheral equipment.

auto-email
Triggers, alerts, and reports are automatically emailed to you. Get stats, scorecards, uptime, downtime, anytime. Delays, profits, or loss, you'll know about it automatically.
| Bucket Volume | Head Configuration | Weight Range | Cycles per minute |
| --- | --- | --- | --- |
| 0.5L | 10, 14 | Up to 200 g | Up to 120 |
| 2.5L | 10, 14, 16, 24 | Up to 6 kg | Up to 140+ |
| 5L | 10, 14 | Up to 25 kg | Up to 80+ |