Horizontal Form Fill
&

Seal Machine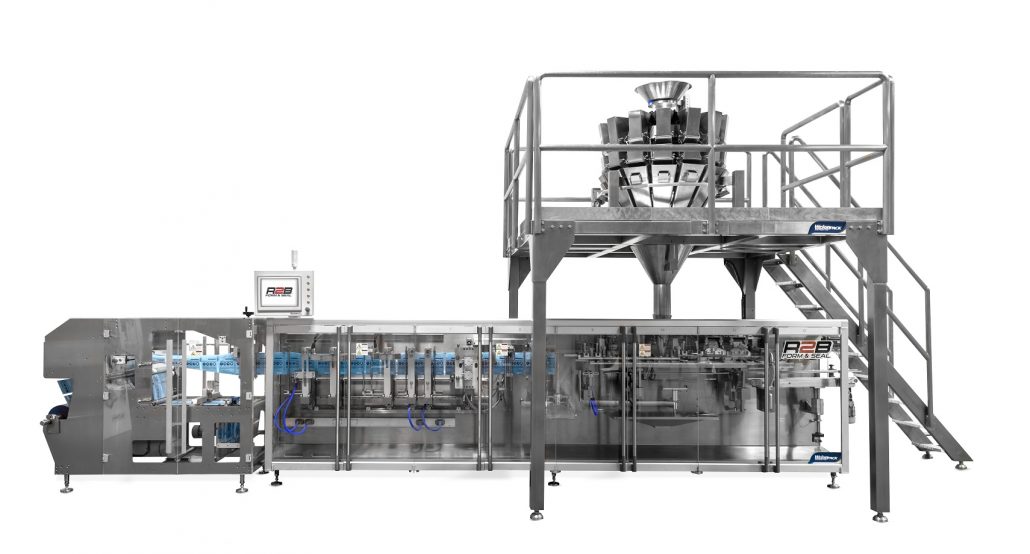 The high performance R2B horizontal form fill and seal machine makes, fills, and seals pouches in one automatic process.
The servo driven R2B automatic bagging machine can produce standup pouches (SUP, SURP), 3 side seal pouches and 4 sided seal pouches with zipper closures.
Using laminated roll stock film to create a large variety of pouch styles, the R2B eliminates the need for pre-made bags and reduces material cost dramatically. Savings of up to 30% may be incurred by producing a finished product as opposed to purchasing pre-made pouches.
Available options Include:
Gas Flush
Hole Punch, middle capping device
Shaped bag molding device
Stand-up pouch former
Tare notch
Vacuum station and zipper application device