Paxiom manufactures a wide range of cheese packaging machines specifically designed for bagging, wrapping or container filling cheese including packaging grated, shredded, shaved, sliced, crumbled and whole cheese wedges. Solutions include flow wrapping cheese slices; premade pouch packaging solutions for shredded cheeses; vertical form fill and seal bagging for cheese curds; and bulk bagging for wholesale cheese requirements.
Our packaging machines are specifically designed to handle all your cheese packaging needs.
VERTICAL FORM FILL AND SEAL
Our versatile vertical form, fill & seal machines can package a wide variety of cheese from single service to retail and even food service requirements.
Our family of vertical bagging solutions can be used for filling both laminated and polyethylene film structures while providing the flexibility of filling bags as small as 2 inches squared for single serve all the way to 24 inches wide for 20 lb food service formats.
Package cheese curds, parmesan, cheddar, mozzarella, blue cheese and more with our cheese packaging solutions.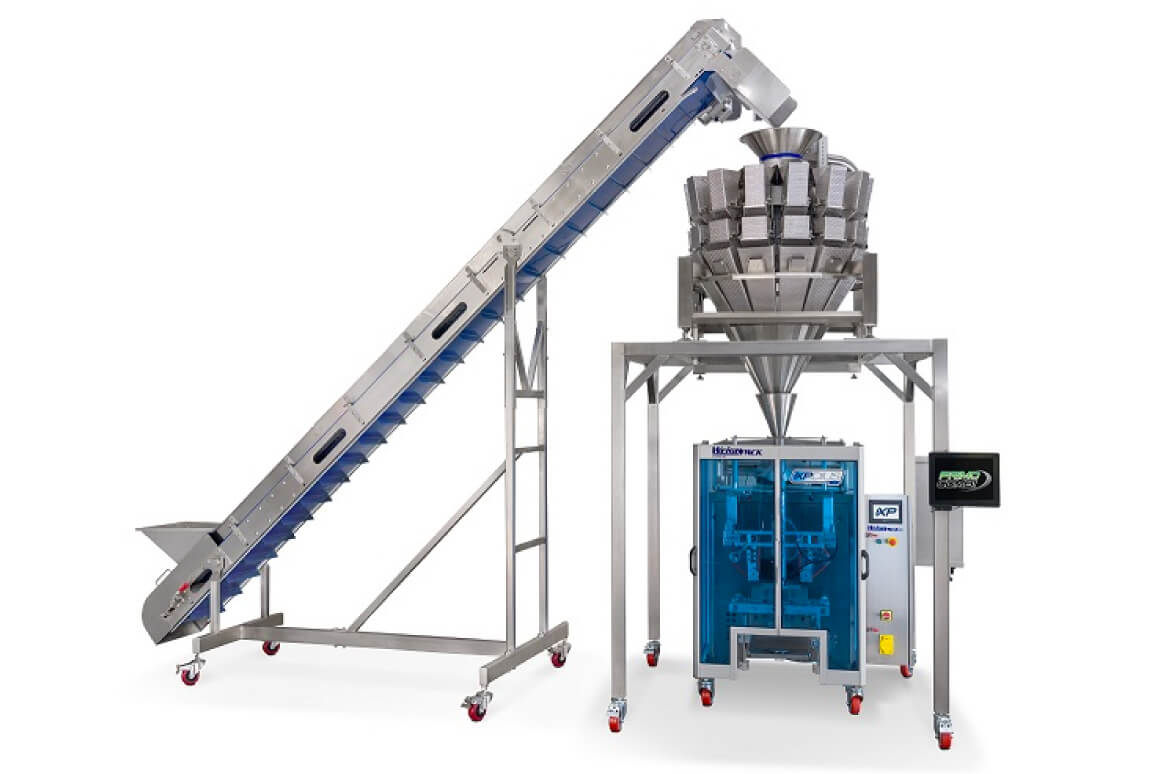 The compact SpinDexer™ automatic indexing conveyor is engineered to fill cheese into rigid containers.
Designed to fill rigid containers at speeds up to 80 containers per minute; the SpinDexer™ is perfect for filling grated or shaved parmesan, fresh mozzarella balls or crumbled blue cheese.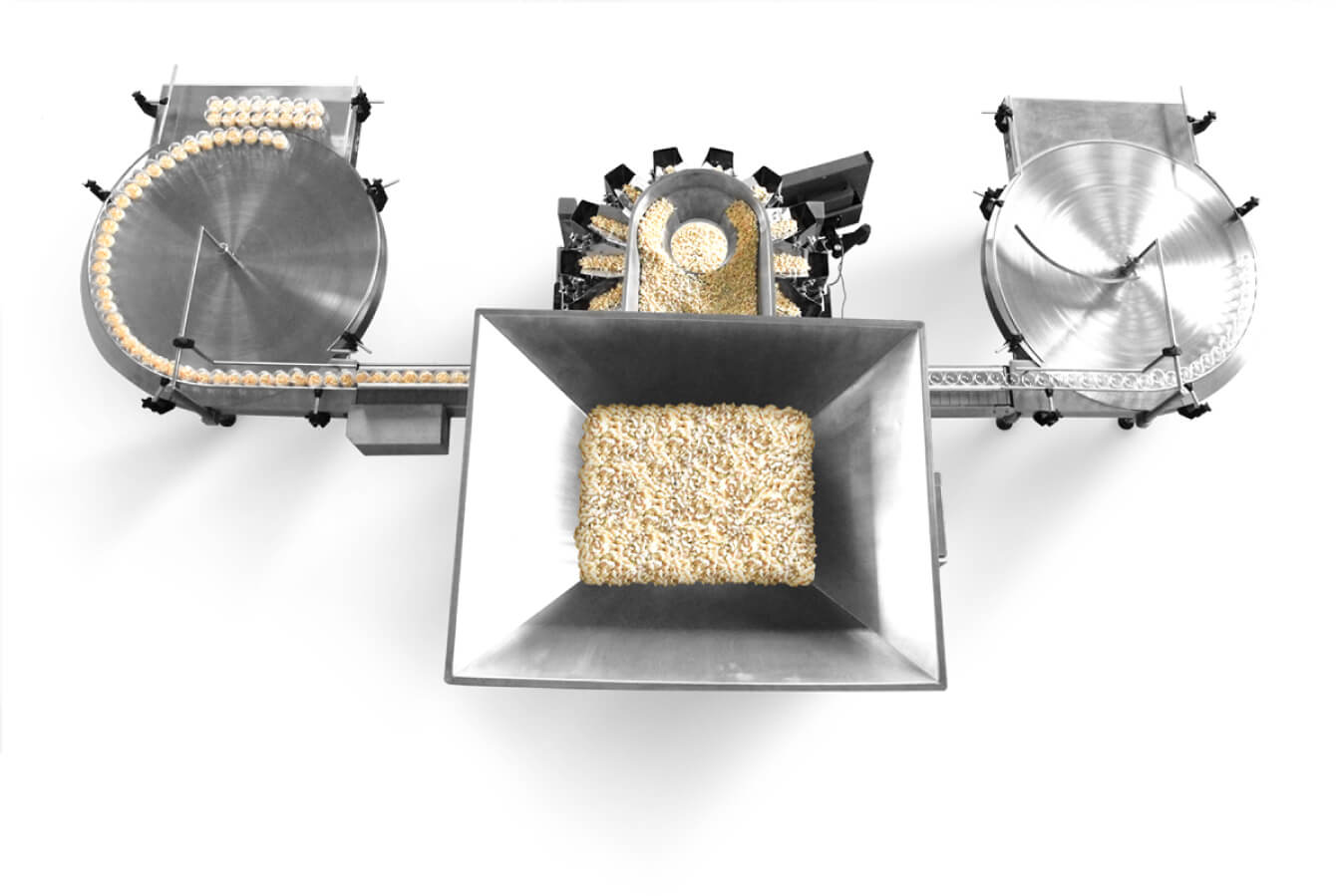 HORIZONTAL FORM FILL AND SEAL POUCH FILLING
Reduce cost by making your own stand-up bags with our R2B™ horizontal form, fill and seal bagging machine.
Make, fill, seal, and print in one single process while greatly reducing material costs!
The R2B is the perfect solution for your cheese packaging applications for stand-up or pillow zippered pouches with modified atmosphere and peg hole.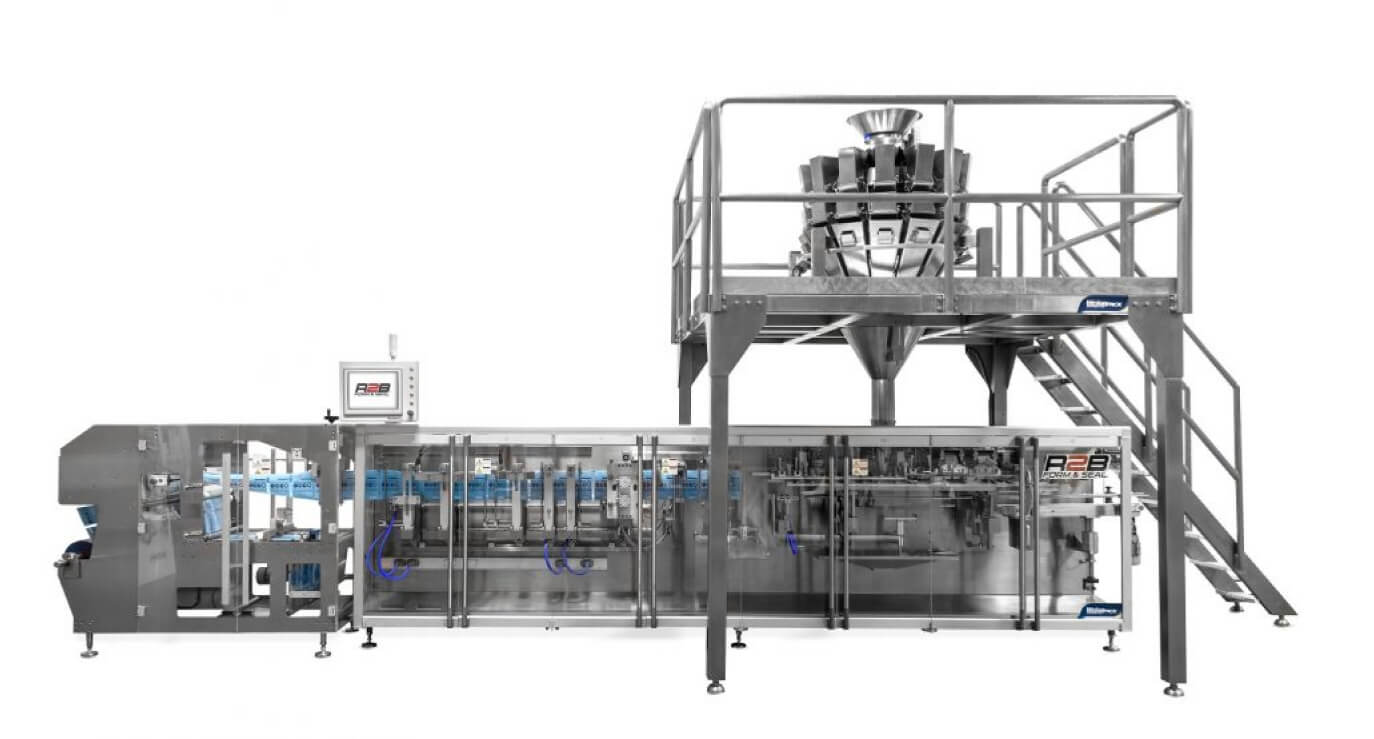 The versatile SleekWrapper brand of horizontal flow pack machines are engineered to fit most every budget, space constraint, production need and package type.
Flow wrapping is a horizontal packaging process in which product enters the machinery and is wrapped in clear or printed film. The result is a tightly fitted flexible package with a horizontal back seal and top/bottom vertical seal.
Our product line includes entry level flow packing machines like the Sleek-40 to high speed models like the Sleek 45 for up to 200 packages per minute.

FOOD SERVICE BAGGING
&

VACUUM PACKAGING
The Bingo Bagger is the only automatic pre-made pouch cheese bagging machine on the market that we know of that can automatically vacuum or gas flush at the sealing station. This convenient feature greatly reduces labor and improves food safety by eliminating human interaction in the sealing process.
Manufactured with a robust stainless steel frame and food grade contact parts, the Bingo can fill both polyethylene and laminate materials.
The Bingo Bagger is perfect for food service packaging, bulk bagging and commonly used for cheese, fresh fruits and vegetables, meat and poultry and more.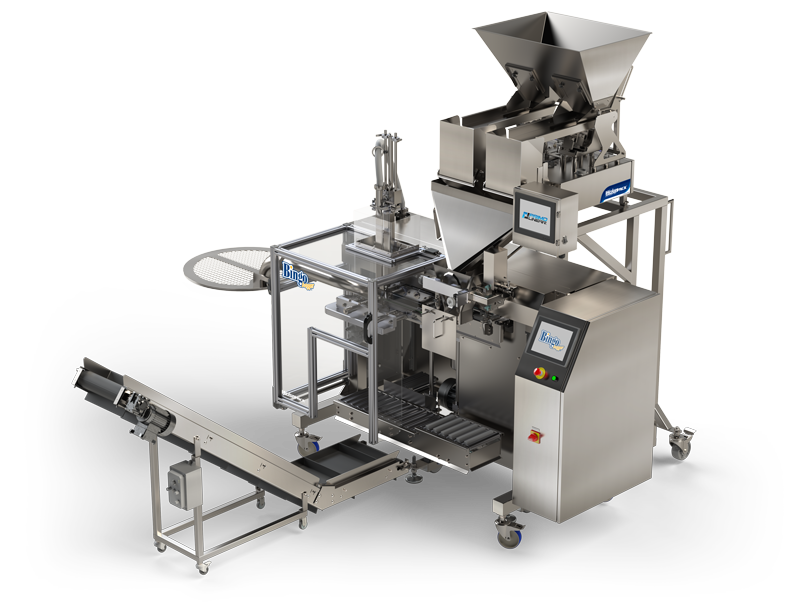 Since being established in 1991 and having delivered packaging systems to over 30 countries, WeighPack has long emphasized providing its customer's quality built products using state of the art technology at reasonable prices.