We offer a wide range of bakery packaging machines specifically designed for weigh filling, bagging, wrapping or container filling and end of line solutions baked goods.
Whether it be wrapping cookies, filling granola into containers, automatically bagging croissants or case packing muffins into trays, we offer solutions for all production requirements and budgets.
Our trained professionals can come to your facility and walk you through how we can further automate your bakery packaging process with solutions that make sense.
VERTICAL FORM FILL AND SEAL
Our WeighPack vertical form, fill & seal solutions are commonly installed in the baking industry to automatically package cookies, granola, crackers, pretzels, snacks and much more.
We offer vertical bagging solutions for all budgets, space requirements and package sizes.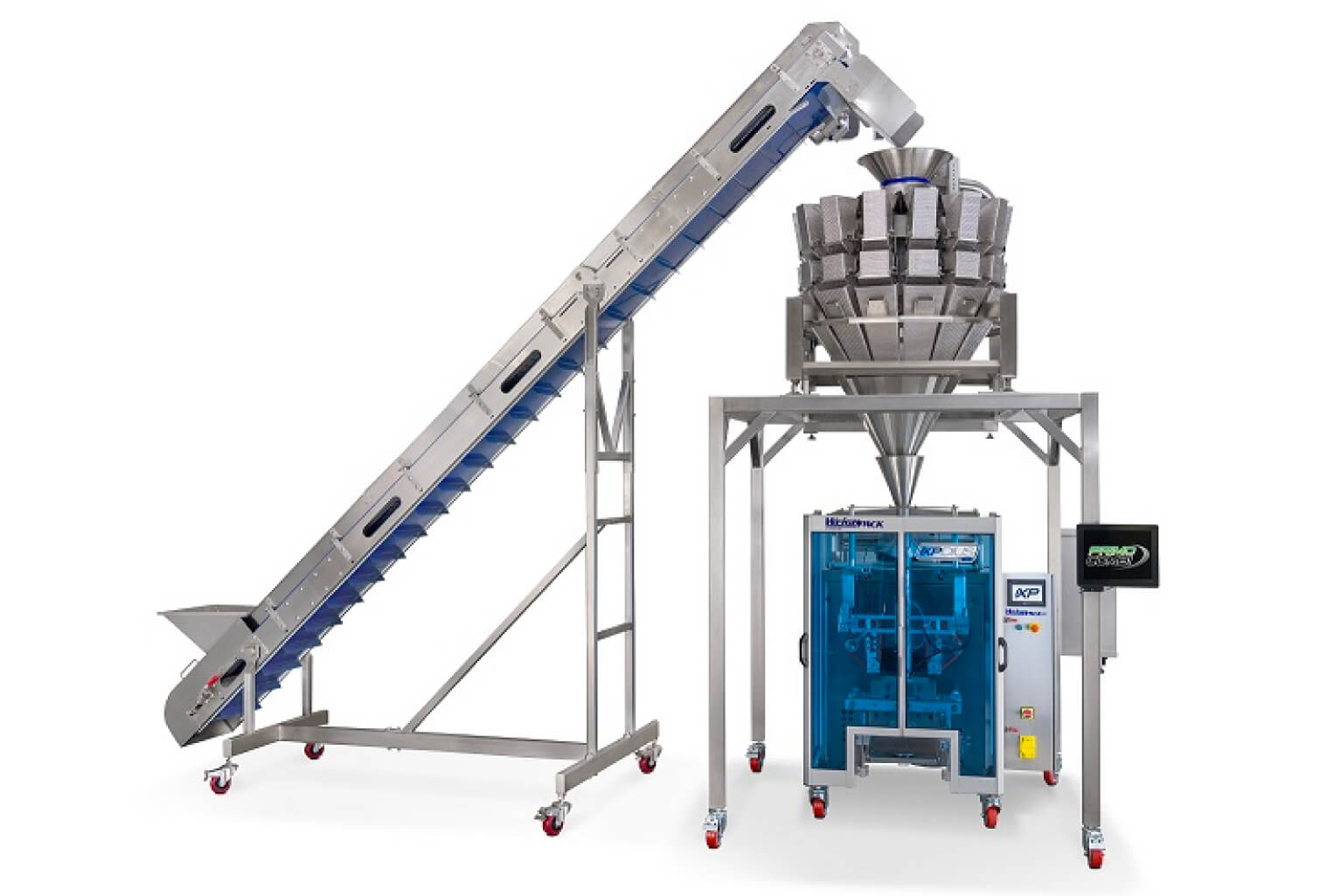 Flow wrapping just got a lot more affordable. The SleekWrapper™ is a servo-driven flow wrapper with precise positioning and smooth acceleration-deceleration. Combined with clean-ability and service-ability features, the SleekWrapper™ is a dependable flow wrapper.
The Breezy Bagger™ is a great fit for your bakery packaging needs because of its self-adjusting feature that seals the bag according to the volume and length of the product in the bag. It's pivoting design allows users to operate both horizontally like a conventional flow wrapper or inclined for vertical drops.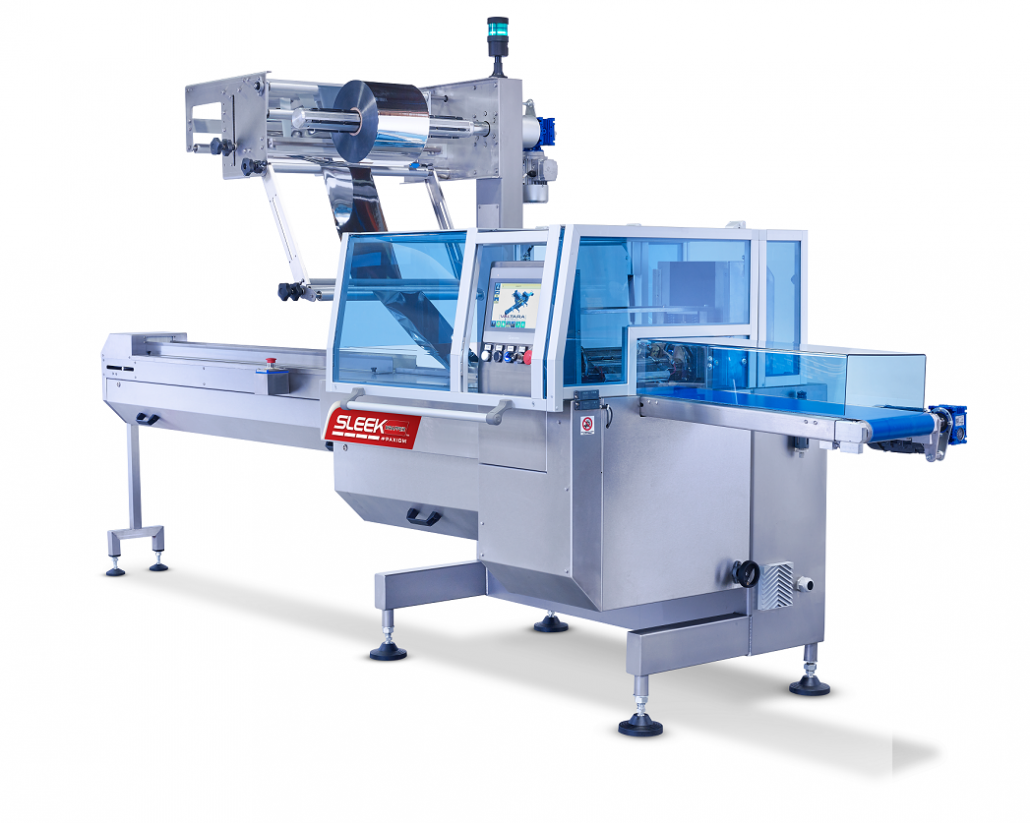 STAND UP ZIPPER POUCH FILLING
The Swifty Bagger™ for pre-made pouches is a great solution for bakery packaging applications. It is versatile and easy to use with many features that simplifies your automatic packaging process.
Available in different models, the Swifty Bagger™ runs stand-up bags, gusset, flat bottom, with or without zipper enclosure.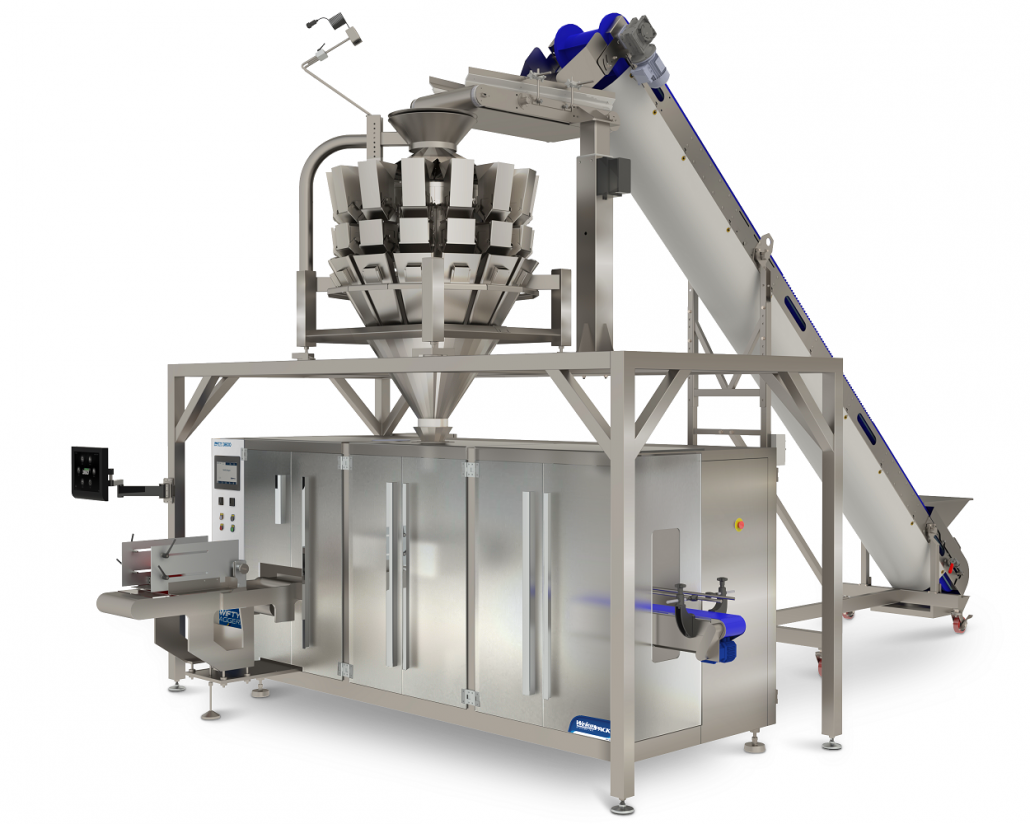 Automatically fill rigid containers with our container filling machines.
Weigh fill plastic, cardboard, metal or glass containers seamlessly with our custom designed solutions.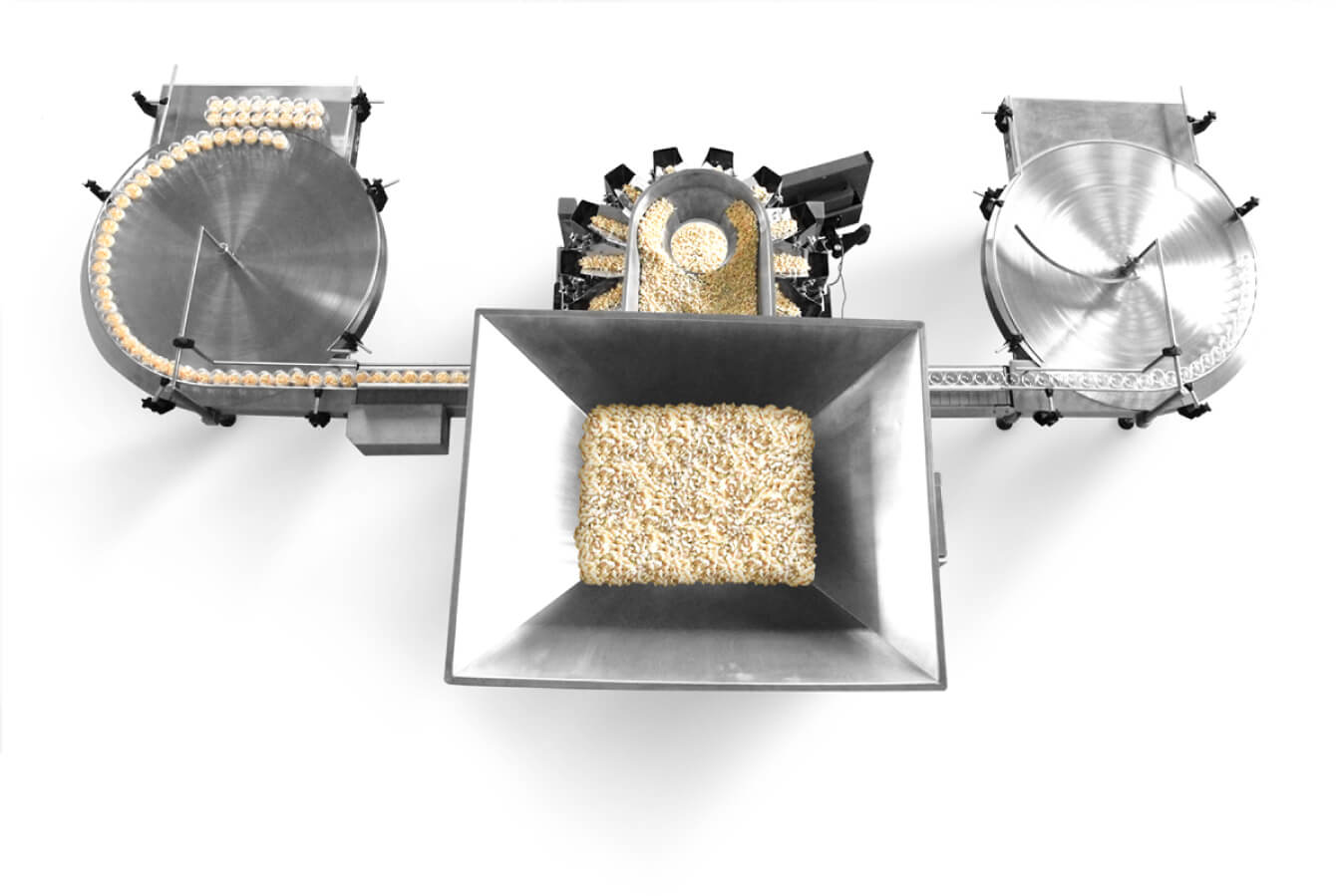 Automatically fill cases and totes with the V and T series bulk filling machine. The robust V (vibratory) and T (tote filling) 25 model automatic weigh filling machines are engineered for large format filling applications.
From 5 lbs to 50 lbs, the PrimoLinear is perfect for wholesale, institutional and food service requirements.