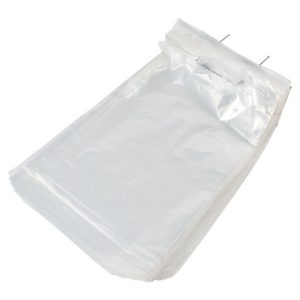 Our family of automatic bagging machines includes the VS, Bingo and Zippy Bagger, each are easy to operate and unlike vertical form & seal technology our wicket pouch machines do not require a specific fixed forming collar for change overs, this greatly reduces long term costs.
Wicket pouches are an extremely flexible and versatile packaging solution which brings automation to the packing process. Pouches are stacked and held together by use of wicket wires that allow the pouches to be loaded into our automatic bagging machine for filling. Once filled, the pouches are removed automatically from the wicket holder and sealed.
The Bingo Bagger is the only automatic pre-made pouch bagging machine on the market that we know of that can automatically vacuum or gas flush at the sealing station. This convenient feature greatly reduces labor and improves food safety by eliminating human interaction in the sealing process.
Manufactured with a robust stainless steel frame and food grade contact parts, the Bingo can fill both polyethylene and laminate materials.
The Bingo Bagger is perfect for food service packaging, bulk bagging and commonly used for cheese, fresh fruits and vegetables, meat and poultry and more.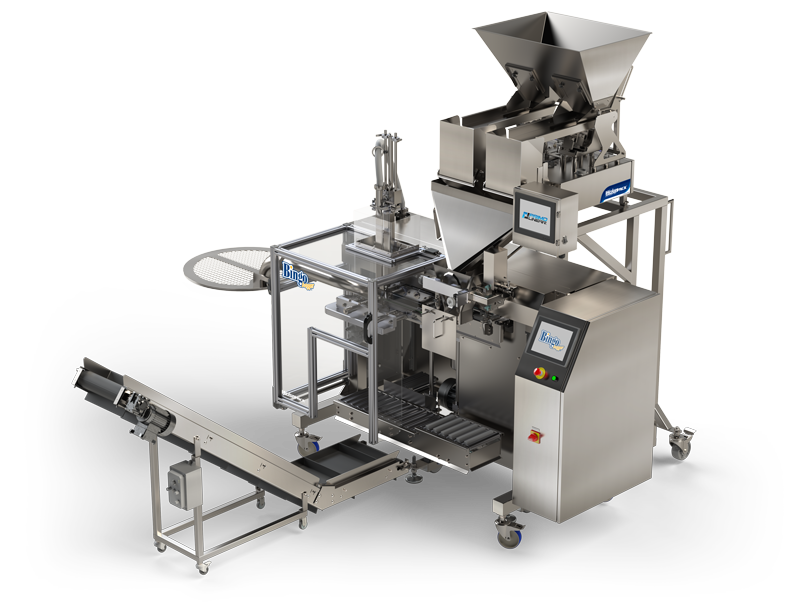 The low profile and compact Zippy Bagger is designed to fill pre-made wicket pouches at rates of up to 2,000 bags per hour.
The Zippy automatically opens, fills and seals both laminated and polyethylene materials and is commonly used for filling frozen foods, hardware, injection molded pieces into polyethylene pouches.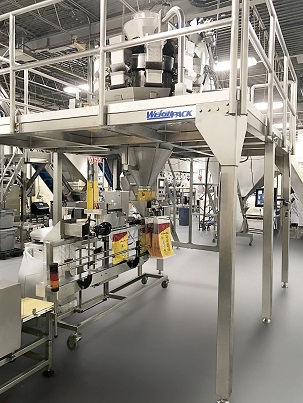 The VS Bagger™ (very simple) is the perfect partner to an existing sealing machine or for applications that do not require sealing at all.
The VS automatically positions a pre-made wicket pouch under the fill zone and once filled transfers to the next station of the packaging process.
Reliable and compact, this versatile bagging machine and be easily interfaced with a twist tie, tin tie, Kwik-Lok or horizontal sealer.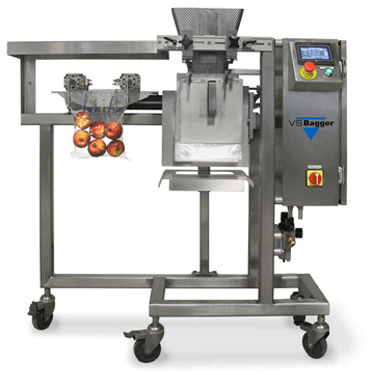 Since being established in 1991 and having delivered packaging systems to over 30 countries, WeighPack has long emphasized providing its customer's quality built products using state of the art technology at reasonable prices.