Frozen Food Packaging Machines
Paxiom manufactures a wide range of frozen food packaging machines specifically designed for bagging and wrapping individually quick frozen foods Solutions include premade pouch packaging solutions for frozen fruit and chicken nuggets, vertical bagging for frozen peas and flow wrapping for frozen burritos.
Our packaging machines are specifically designed to handle all your frozen food packaging needs.
PRE-MADE ZIPPER POUCH FILLING
A pre-made pouch solution that keeps your product looking cool. The Swifty Bagger™ for stand-up bags is versatile, easy to use, and can fill a wide variety of pouches.
Ideal solution for your frozen food packaging needs including meat, poultry, vegetables, fruit, hor d'oevrs and more.
Available in different models, the Swifty Bagger™ runs stand-up bags, gusset, and flat bottom, with or without zipper enclosures.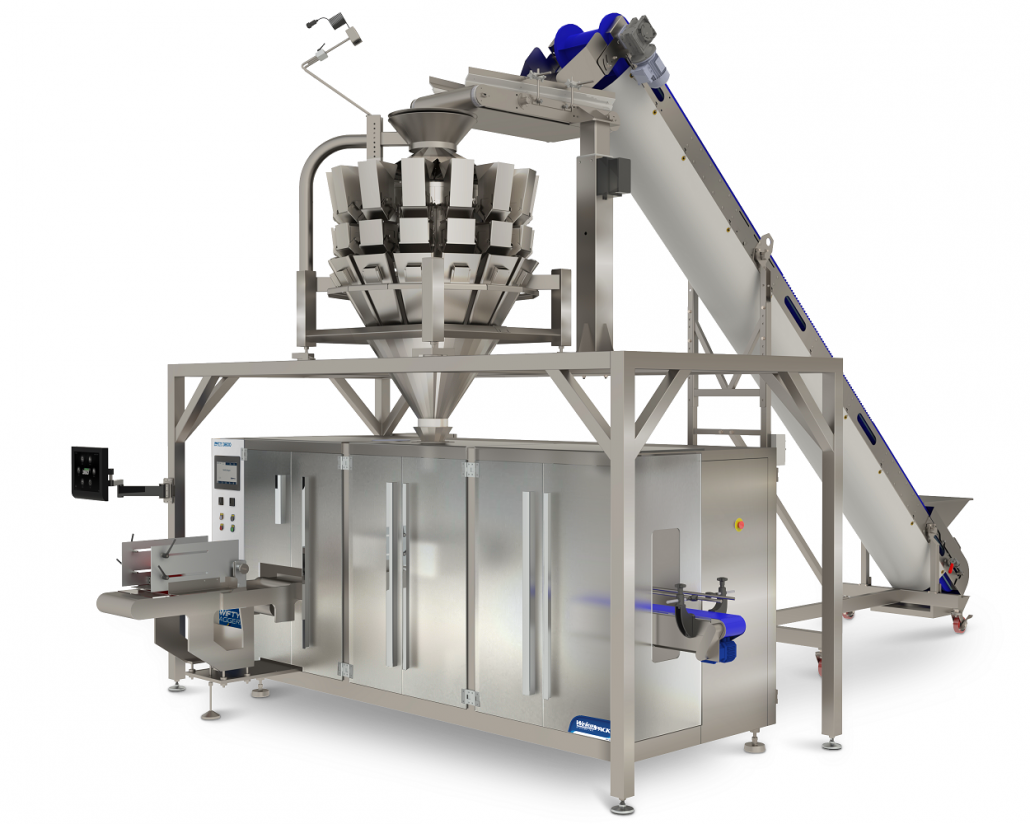 The PrimoCombi multihead weighing machine is designed and engineered for applications with tight accuracy and/or high speed production requirements.
This versatile automatic weigh filler is perfect for dispensing a wide range of frozen foods including fruits, vegetables, meat, poultry and baked goods.
Available in several sizing depending on production needs, the PrimoCombi can also be used as a mixing line while ensuring the lowest possible giveaway.

VERTICAL FORM FILL AND SEAL
With so many great features designed for frozen food packaging, owning a WeighPack vertical form fill and seal bagger is beyond easy. Our automatic bagging machines are as efficient as they are effective.
Available in two categories, our vertical form fill and seal baggers are all extremely user-friendly and are designed with service-ability and clean-ability in mind.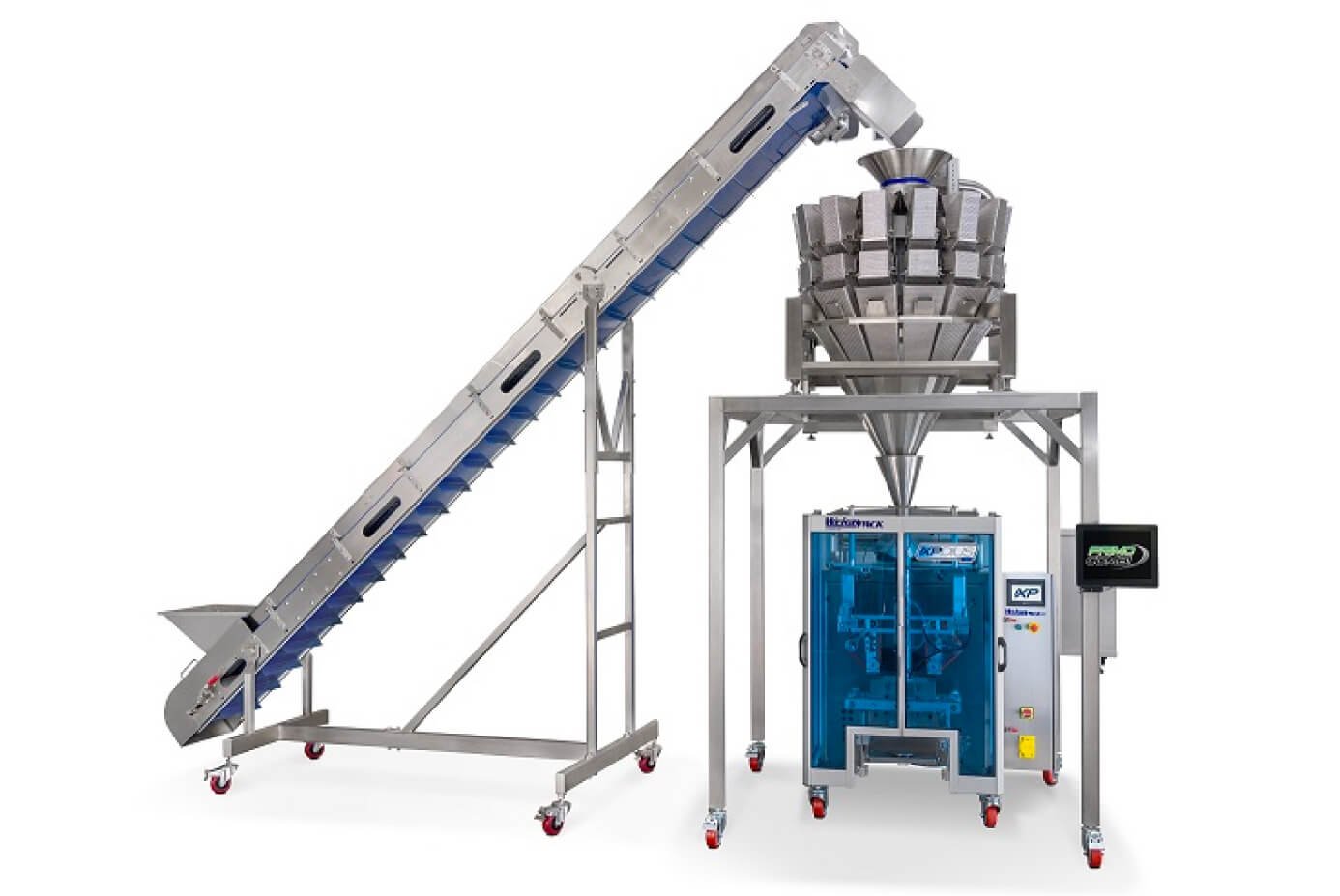 The versatile SleekWrapper brand of horizontal flow pack machines are engineered to fit most every budget, space constraint, production need and package type.
Flow wrapping is a horizontal packaging process in which product enters the machinery and is wrapped in clear or printed film. The result is a tightly fitted flexible package with a horizontal back seal and top/bottom vertical seal.
Our product line includes entry level flow packing machines like the Sleek-40 to high speed models like the Sleek 45 for up to 200 packages per minute as well as the Breezy Bagger our most versatile packaging for manual loading.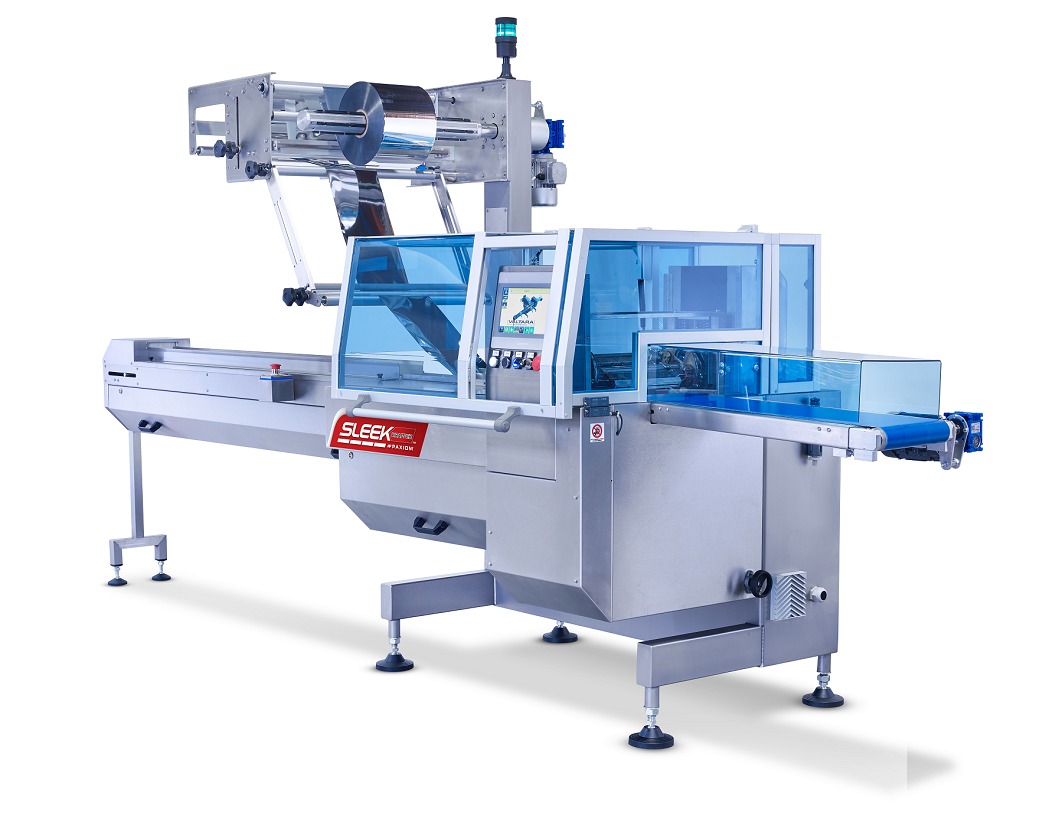 FOOD SERVICE
&

BULK BAGGING
WeighPack's solutions for club size bags for frozen food packaging are compact, simple, and effective.
Our family of wicketed bagging machines for pre-made bags are designed to automatically open, fill, and seal pouches including laminated or polyethylene materials, stand-up pouches, and pillow pouches with a re-sealable zipper or carry handle. Extremely versatile – our wicketed bagging machines can easily be interfaced with any twist tie or horizontal sealers.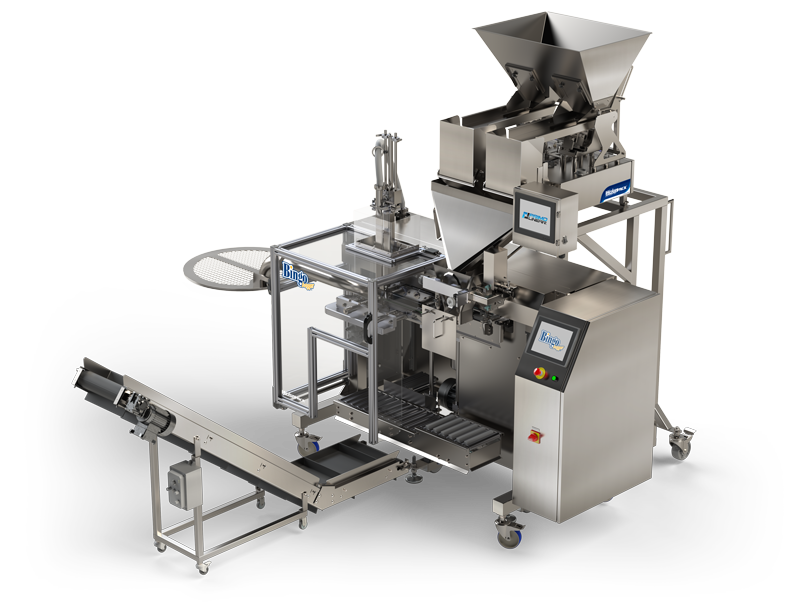 Since being established in 1991 and having delivered packaging systems to over 30 countries, WeighPack has long emphasized providing its customer's quality built products using state of the art technology at reasonable prices.