The Depositor container filling machine is designed to eliminate hand labor by automatically filling multiple product fill zones and is easily integrated with automatic thermoforming machinery and tray indexing conveyors.
Standard models can fill 1×1, 1×3, 2×2, 2×3 and 3×3 configurations. Additional configurations are available upon demand.
Perfect for dispensing and filling frozen foods, pasta, fresh product, cheese and meat into containers.
Features
Food grade plastic pockets
SMC stainless steel pneumatic cylinders
Filling range of 370mm length and 500mm width
1×1, 1×3, 2×2, 2×3 and 3×3 pocket configurations
12L total pocket volume
Options
Stainless steel pockets
Fully electric model without pneumatics
Increase filling range to 450mm length and 600mm width.
Increase pocket volume available on demand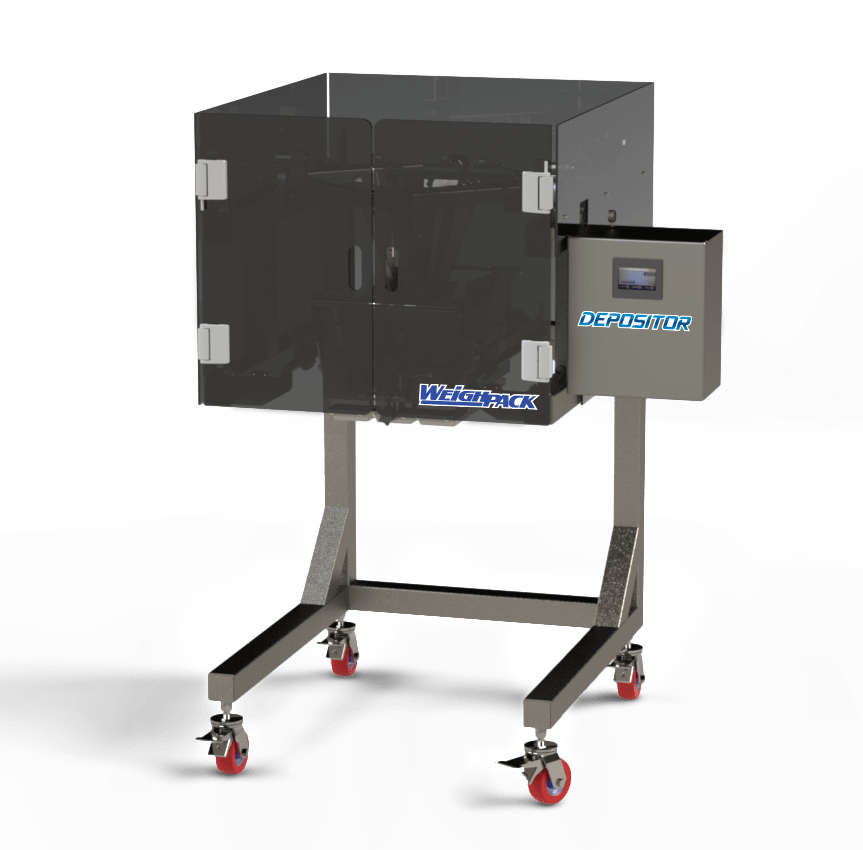 Since being established in 1991 and having delivered packaging systems to over 30 countries, WeighPack has long emphasized providing its customer's quality built products using state of the art technology at reasonable prices.