BULK
&

FOOD SERVICE PACKAGING
We provide a wide variety of bulk and food service packaging machines. Common weight filling applications are for 5 to 50 lbs of product filled into bags, pouches, containers or corrugated cases. We pride our selves on providing our customers a wide selection of products based on available foot print, package style, budget and production requirements.
Our primary packaging solutions for food service include the Bingo Bagger for large polyethylene bags. the Swifty Bagger 1200 for large stand up zippered pouches, the VerTek 1600 and 2400 vertical form & seal machines as well as the V-25 box filling system that integrates seamlessly with our end of line packaging systems.
BULK BAGGING
&

VACUUM PACKAGING
Our family of horizontal bagging machine for pre-made wicket bags are designed to automatically open, fill and seal pouches including laminated or polyethylene materials, stand up pouches, and pillow pouches with a zipper closure or carry handle.
Wicket pouches are an extremely flexible and versatile packaging solution which brings automation to the packing process. Pouches are stacked and held together by use of wicket wires that allow the pouches to be loaded into our automatic bagging machine for filling. Once filled, the pouches are removed automatically from the wicket holder and sealed.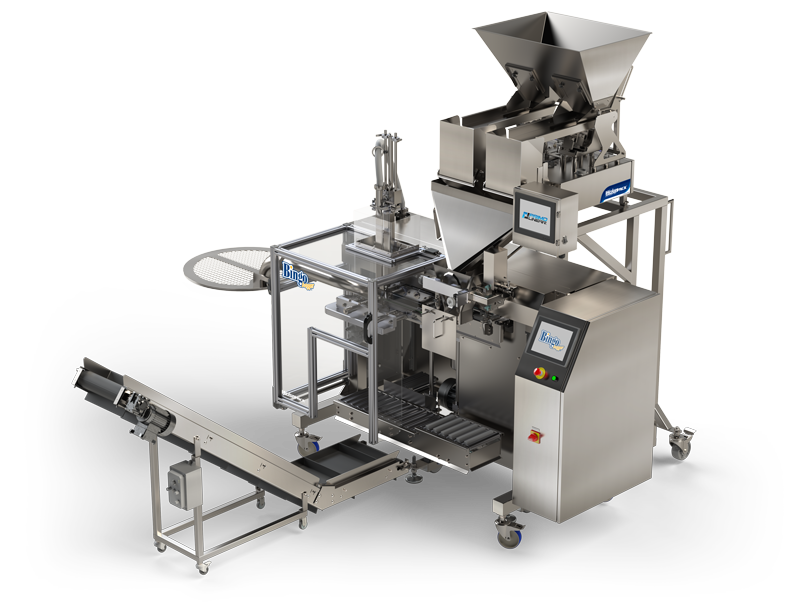 CASE AND TOTE FILLING SOLUTIONS
Achieve accurate fills, and increased profitability with the easy to use and easy to clean PrimoLinear™ bulk net weigh filling machine. Pair it with our box indexing conveyor for a complete packaging system specifically designed for bulk packaging applications.
Capable of filling corrugate boxes of up to 50 lbs, the PrimoLinear's PC controls allow for unlimited recipe storage and features great softwares such as Windows, Skype, Crystal Reports, and more.
The V-25 net weigh filler can weigh and dispense product up to 20,000 lbs per hour efficiently.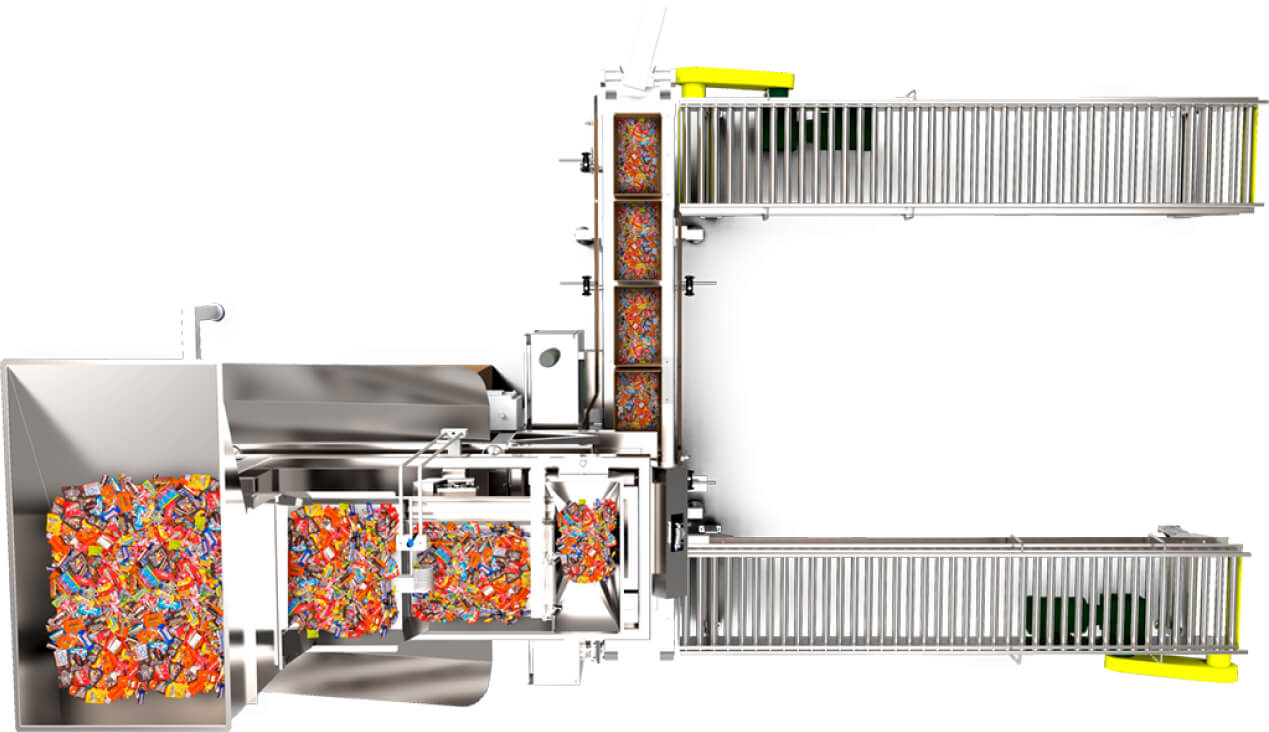 BIG BAG VERTICAL FORM FILL
&

SEAL
Our wide range of vertical form fill & seal machines for bulk packaging include easy to use PLC controls and large color display.
Popular models include the VerTek 1600 and VerTek 2400 for bag sizes up to 16 and 24 inches wide respectively. Both vertical bagging machines can produce standard pillow pouches as well as gusseted bags including zipper insertion.