WeighPack manufactures a wide range of packaging machines specifically designed for bagging, wrapping or container filling snack foods including
packaging chips, granola, crackers, cookies, popcorn, beef jerky, trail mix, nuts, and much more.
Solutions include flow wrapping energy bars; premade pouch solutions for beef and turkey jerky; vertical form fill and seal bagging for chips and popcorn; and filling nuts in jars or plastic containers.
Our packaging machines are specifically designed to handle all of your snack food packaging needs.
VERTICAL FORM FILL AND SEAL
Bag your snack foods with our vertical form fill and seal baggers. Our vertical form fill and seal family is great for snack food packaging.
All are extremely user-friendly and are designed with service-ability and clean-ability in mind, they are as efficient as they are effective.
With so many great features, change-over and cleaning is beyond easy. Our vertical form fill and seal family is available in two categories: the VerTek™, and the XPdius™ for higher speed applications.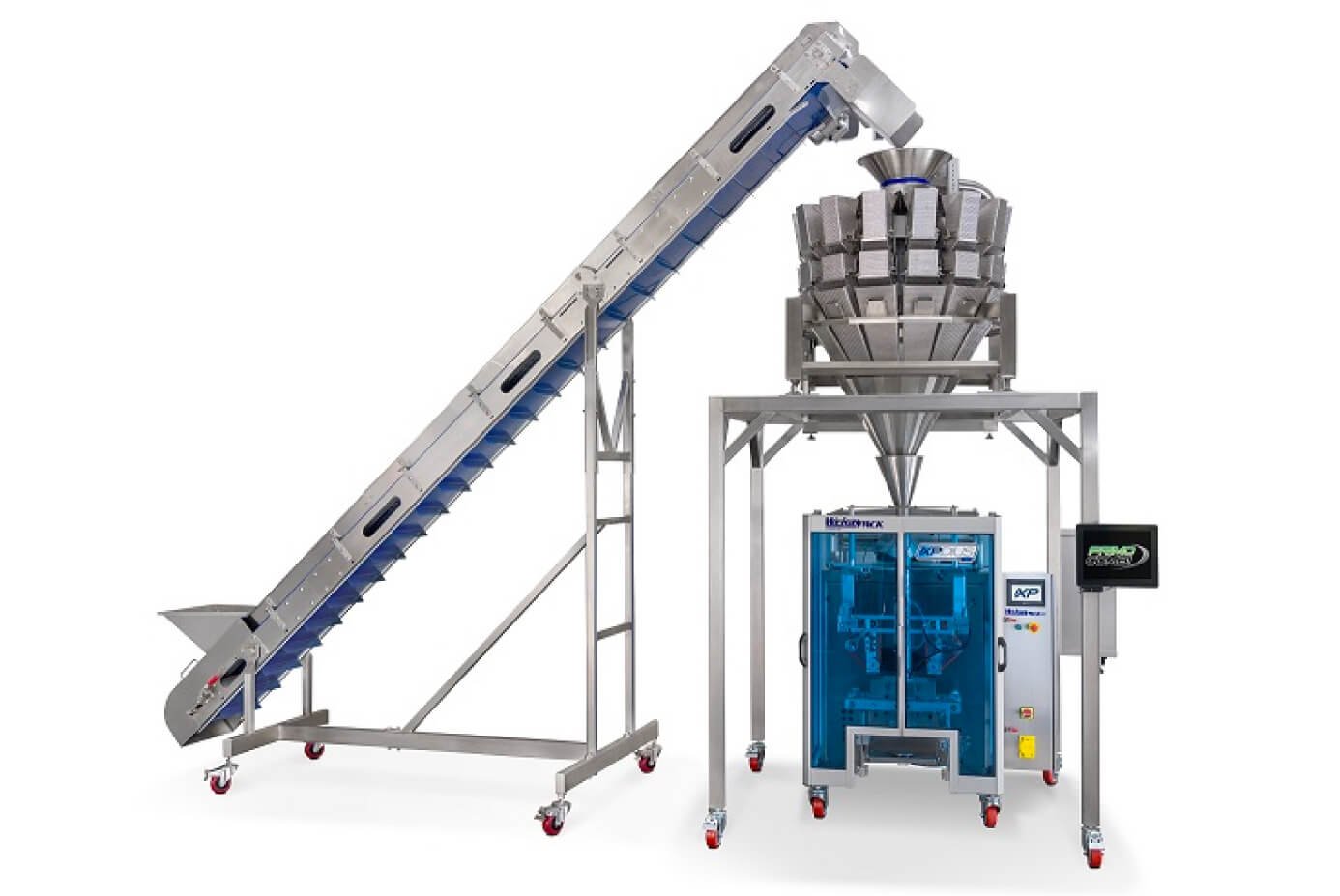 Automatically fill rigid containers with our container filling machines.
Weigh fill plastic, cardboard, metal or glass containers seamlessly with our custom designed solutions.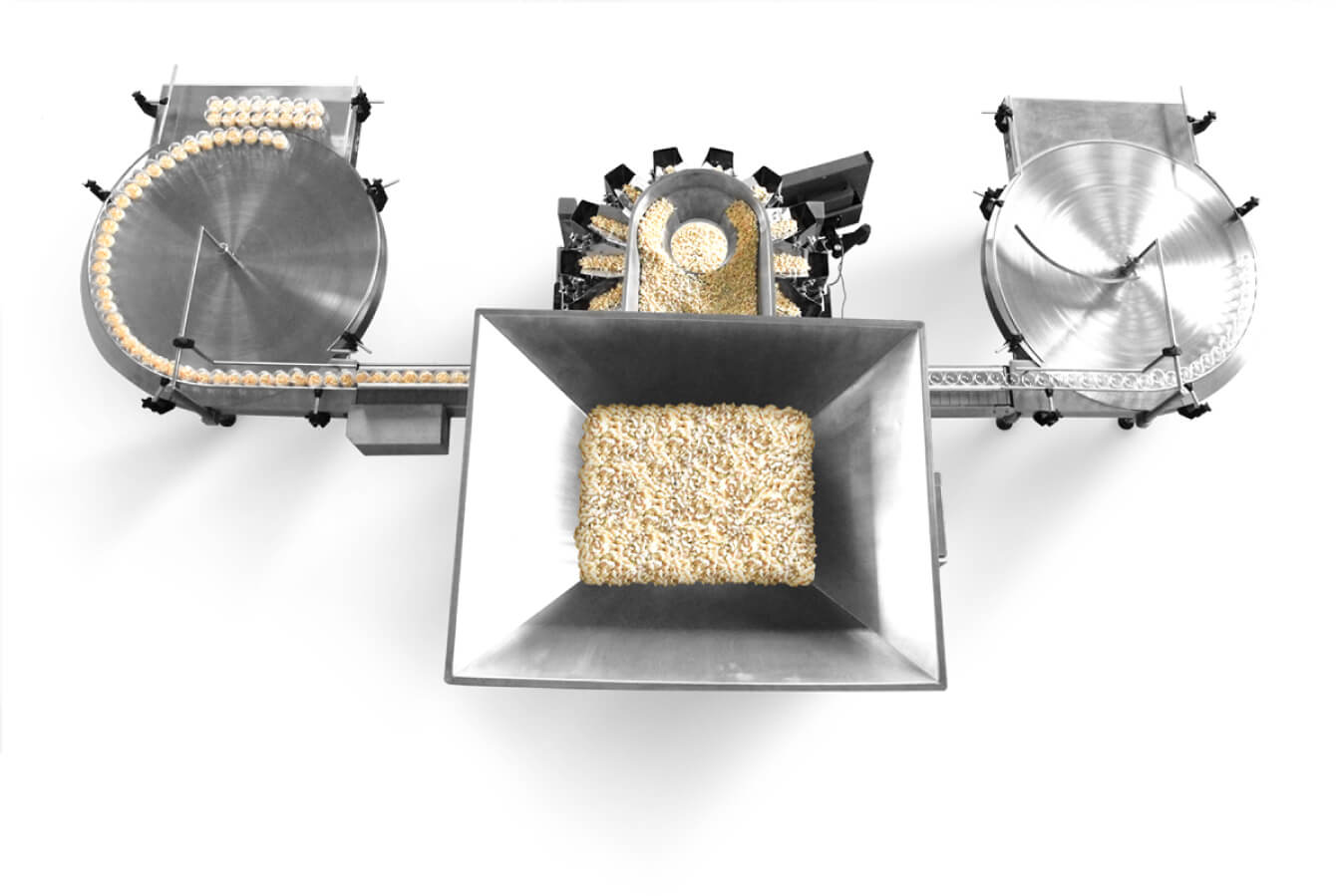 FILL STAND-UP ZIPPER BAGS
Stand-up above the rest with our pre-made pouch bag filling machines. Designed for easy-access, our pre-made pouch baggers offers automated solutions for pre-made stand-up bags.
Available in different models, the Swifty Bagger™ runs stand-up pouches, gusset, and flat bottom, with or without zipper enclosures.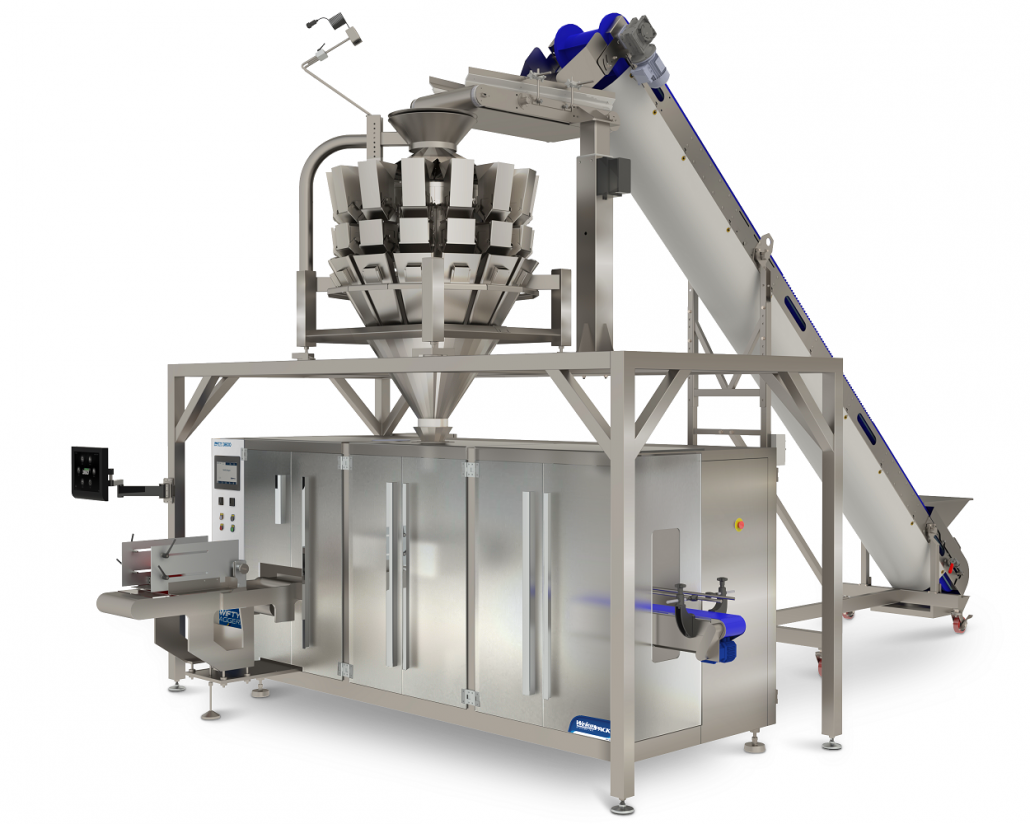 HORIZONTAL FORM FILL AND SEAL BAGGING
Reduce cost by making your own stand-up pouches for your snack food packaging needs. Make, fill, seal and print in one shot with the R2B™ bagger. It is designed for ease of use, cleaning, and service-ability.
The R2B™ increases productivity while reducing labor and film cost substantially compared to pre-made bagging solutions.